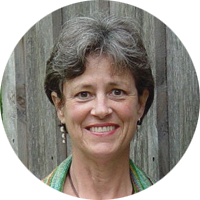 Joanne S. Martin, MA, CPC
Joanne's diverse career and life experiences create ideal conditions for clients to explore personal transformation and major life transitions. Whether serving as a coach, mentor, or consultant, she is guided by her own evolving ecological identity. In these times of intersecting crises, Joanne believes that an ecological ethos must guide our personal, professional, and community relationships.
Joanne has diverse business experience. Her early work in international finance supported later career positions in commercial lending and then as co-founder and President of an international metals import company. Throughout Joanne's career, she operated in systems that were inconsistent with stewardship for the natural world. This inspired her to obtain a master's degree in ecopsychology to create meaningful change towards a more regenerative world. She has coached business executives, led wilderness self-sustainability retreats, and now her consulting is focused on mobilizing green economic development.
Joanne is a certified professional coach and trained extensively at the Gestalt Institute of Cleveland to build group facilitation and conflict resolution skills. Her home is in a rural location where she spends time growing food, tending animals and deepening her relationship with the other-than-human world.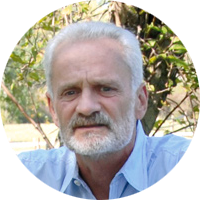 Will is an experienced counselor and adventurer who often works with the natural environment as a teaching tool for personal growth.
Throughout his career, Will has been supporting individuals to awaken to their own capacity for transformation through counseling, coaching, training and outdoor experiences. His holistic and ecological Gestalt approach weaves in self-awareness and embodiment practices blended with a coaching model that provides a client with structure, support and feedback.
Will has participated for three decades as a guide and student in hero's journey programs supporting men and women through major life passages and transitions. He is also certified in The Collaborative Process, a dispute resolution methodology, and is a Certified Professional Coach through the College of Executive Coaching. He has been a member of the faculty at the Gestalt Institute of Cleveland since 1995. Will has an M.A. in Counseling and Human Resources Development. Will's appreciative approach and unwavering commitment to his client's personal and professional development has a powerful impact.
Living in a quiet setting far from the hectic pace of an urban environment allows Will the opportunity to come into resonance with the rhythms of nature. He is an avid runner, dog lover and appreciates the star-filled night skies in the country.